Retreats Abroad
A FABULOUS WEEK ON THE ISLAND OF ISCHIA ITALY
May 25th-June 1st, 2019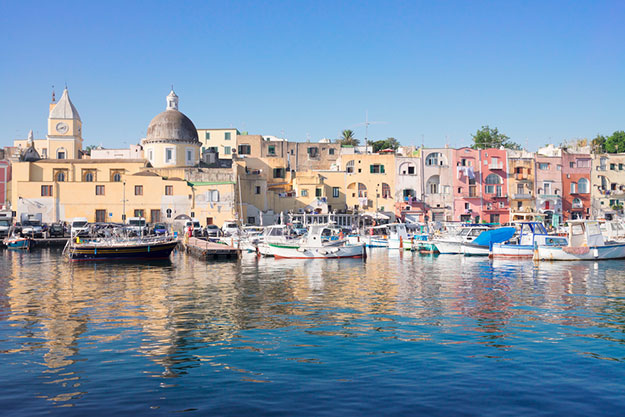 $1650 Per Person Double Occupancy All Inclusive
$1800 Per Person Single Occupancy All Inclusive
All Inclusive price includes:
7 Nigh
ts lodging at Villa Lina, a Beautiful Piece of Heaven!
Daily Lunch or Dinner (Depending on our Excursions)
Full Day Schooner Sail Around the Gorgeous Island of Ischia with Lunch and Vino
Soak in the Natural Hot Springs
Daily Excursions to Experience the Wonderful Italian Culture
Round Trip Transportation to Excursions
Awesome Yoga and Meditation Sessions
Not Included:
One meal a day we will eat out
Flight-Fly into Naples, Italy
Airport Transfers from the Naples Airport to Villa Lina
(Transfers will be arranged for you)

This is not a typical crowded cruise ship but an authentic sailing vacation stopping dailyat small beautiful off the beaten path ports to experience the beauty and culture of our destinations!
Our yoga sessions take place with spectacular views as a background under thousands of square feet of billowing sails! Nothing quite like it:)!
Jan 5th-12th, 2019
St Maarten to St Maarten (Treasure Islands)
$1400-$2080 All Inclusive
Jan 12th-19th, 2019
St Maarten to St Maarten (Leeward Islands)
$1400-$2080 All Inclusive
June 8th-15th, 2019
Cannes to Rome (Corsica and Italy)
$1880-$2570
Oct 5th-15th, 2019
Venice to Athens (Croatia, Montenegro and Greece)
$2340-$3340
Oct 15th-22nd, 2019
Athens to Malta (Greece, Sicily and Malta)
$1730-$2460
All Inclusive double occupancy based on category 2 through 6 staterooms
(Singles and category 1's are available. Inquire about pricing)
Included: 7 nights lodging
3 meals a day and snacks
complimentary water sports
Helen's blissful retreat program
Each participant will receive a $100.00 ship board credit
Not included:
Airfare, airport transfer, port charges and shore excursions
For More Information on any retreats abroad
Past retreats abroad with Yoga By Helen include:
Costa Rica July 2013
Dominican Republic Jan 2015
Ischia Italy Sept 2015 , Sept 2016, Sept 2017 and May 2018
St Croix US Virgin Islands Jan 2016
Caribbean Islands on the Royal Clipper Jan 2017
French and Italian Riviera on the Royal Clipper Sept 2017
British Virgin Islands on the Star Flyer Jan 2018
Amalfi Coast and Sicily on the Royal Clipper Sept 2018
Italian and French Riviera on the Royal Clipper Sept 2018
La Dolce Vita…the sweet life:-)!!!